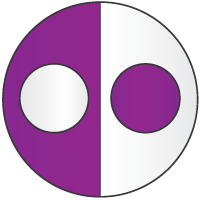 Chancellor Minor ( Youth and Families Coordinator): Mistress Leonete D'Angely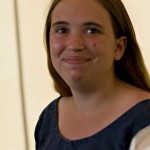 Leonete D'Angely is celebrating her 22nd year in the society this year. Throughout her years in the East Kingdom, she has tried almost every activity the society has to offer. From fencing and fighting to equestrian and calligraphy, perhaps the only activity she hasn't tried yet is thrown weapons. Leonete's focus as East Kingdom Chancellor Minor is to help youth and families find their niche in the Society, and to feel that they are full, valued, and participatory members, be they 5, 15, or 45.
In the modern world, Nicole is a fifth grade Math and Social Studies Teacher. She enjoys teaching her students to code, using her costuming skills to help students role play historical figures, and outdoor recess.
Deputy Chancellor Minor ( Youth and Families Coordinator): Vacant    
This position is currently open. Please contact Mistress Leonete for more details.
Deputy for Children with Special Needs: Mistress Kis Maria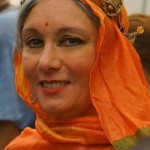 Mistress Kis Maria, "Mika" has been an active member of the Society for almost 20 years now. She has held baronial as well as minor kingdom positions relating to youth throughout that time. As a laurel she has a strong love of period arts and sciences, finds that participating in activities allows you to meet and share good times and knowledge with the members of the society that she may otherwise not have the pleasure and honor of spending time with. For fun she has taken up equestrian activities, on occasion can be found on the archery field, or most often serving at feasts.
In the modern world, Mary Jo is a special education teacher; a staunch advocate for inclusion, understanding of the different abilities of all, and in finding the techniques to explore and participate in activities. Her goal is to help all individuals employ their strengths and find skills and techniques to work around their difficulties, to become part of a village, and recognize that their important role within the community is paramount, for all people, not just those who are recognized as differently abled. Communication and understanding is your most useful tool. If you would like to discuss any concerns, difficulties, or just want ideas to help all of youth to fully participate, please feel free to contact her.
Tir Mara Crown Principality Deputy (Canadian Regional Deputy) : Lord Eginhard de Chapelle  
Northern Region Deputy (Maine, New Hampshire, Vermont, and Northern New York Regional Deputy) : Corwin Blackthorn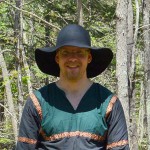 Corwin Blackthorn has been a member of the SCA since his first event at GNEW in 2013. In the modern world, he has experience working with youth both during his many years of involvement in the Boy Scouts of America, as well as being a caregiver for the Boy's and Girl's Club of Greater Nashua, Kid's Club section. He hopes to bring a number of new ideas and enthusiasm to the program as a whole at an events nearby. He is also the Baronial Chancellor Minor for the Barony of Stonemarche.
Central Region Deputy (Massachusetts, Connecticut, Rhode Island, and Central New York Regional Deputy) : Lady Toi Poisson de Mortagne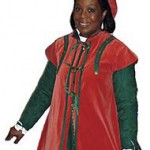 Toi Poisson de Mortagne became involved in the SCA in the spring of 2003. After having attended a medieval faire at Hammond Castle in Gloucester, MA with her family, they were moved to investigate the possibility of engaging in such frolic on a regular basis. Her first event was Boredom War a few weeks later. In the SCA she particularly enjoys creating activities for children, creating sotelties, wearing big jewelry and making beautiful clothing that she can't wear anywhere else.
Southern Region Deputy (New Jersey, Pennsylvania, and Delaware Regional Deputy) : Mistress Scheherazada al-Zahira
Youth Clerk (Deputy in Charge of Paperwork and Background Checks): Lord AEthelstan St. Maur
Aethelstan joined SCA around 1984, discovering it  during a Ren Faire demo in San Antonio (Barony of Bjornsborg) while stationed at Brooke Army Medical Center in the US Army. Military movements allowed him to experience a wide variety of SCA culture and different groups and Kingdoms.  He's held a wide variety of service positions: Chiurgeon and Chronicler – Shire of Montagne du Roi (now Canton) in the West, Knight Marshal – Shire of Whitebuck Forest (now defunct) in Meridies, Seneschal – Canton of Brokenbridge, Crown Province of Ostgardr in the East and Seneschal – Shire of Nordenfjord, incipient in the East.  What keeps him going in the SCA is the ever present camaraderie and friendships I have made over the years, the huge diversity of activities, scholarship and skill and the reality that my hobby and sometimes addiction never gets stale. 
Aethelstan originally started working with East Kingdom youth as the Southern Region Deputy Chancellor Minor in 2008.  He held this position until the end of 2013 when he was proud to have inaugurated one of the Kingdom's newest service positions as the East Kingdom Youth Clerk – a job he takes very seriously as he is helping to keep the Kingdom and the Kingdom's youth safe as well as allowing all the Kingdom's youth program heads concentrate on quality youth programs without having to be concerned with so many mundane non-SCA tasks which unfortunately have become so pervasive in recent years. He enjoys this work immensely.